A HAUNTED HALLOWEEN AT CORTE EREMO…
22. Oktober 2013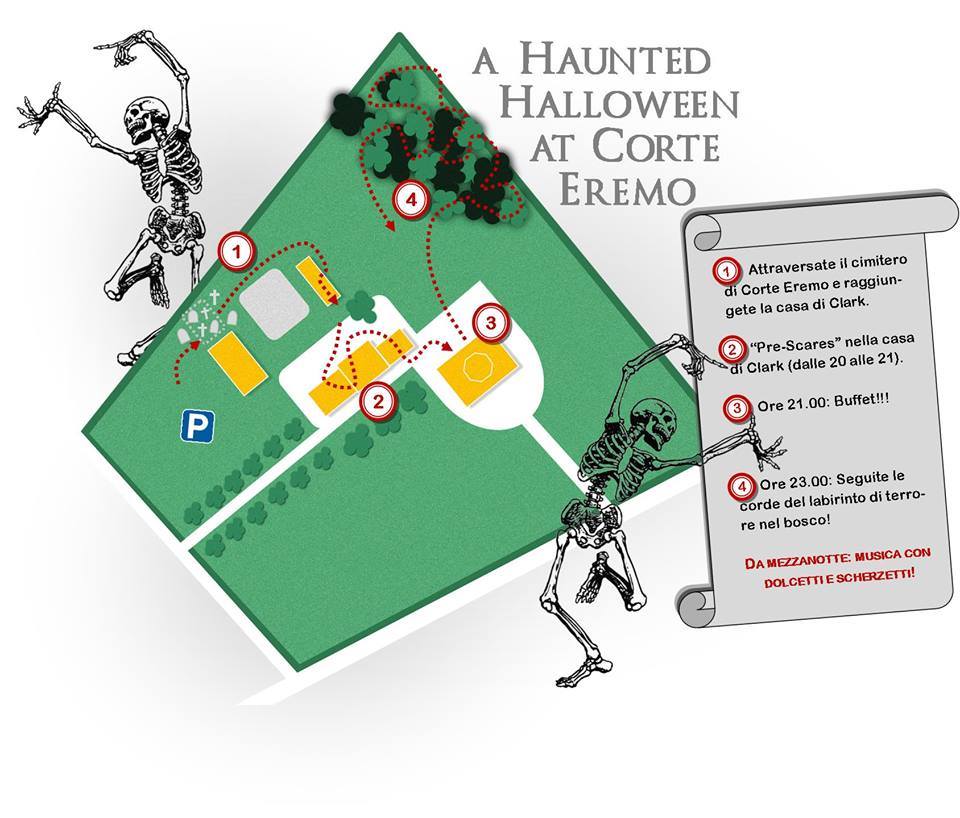 Looking forward to Halloween at the Corte Eremo, the Halloween party also is the final event of my solo exhibition "poetry of yesteryear", so you very last chance to see it, have a great party and get scared:
More information and reservation at:
http://www.corteeremo.com/
A HAUNTED HALLOWEEN AT CORTE EREMO…
Questa festa è solo per soci in maschera.
ore 20-21: pre-scares nella casa di Clark
ore 21: Buffet
ore 23: seguite le corde dentro il labirinto di terrore nel bosco!
mezzanotte: dolcetti e scherzetti, musica.
2013 is our 17th year celebrating Halloween by scaring everyone until they scream – and laugh! We spend over a month preparing our haunted tours of the villa and woods of Corte Eremo. Get ready for gory fun!